Webinar: How Speaking the Language of Data Will Drive Success for Addressable TV
Today's marketing is defined by the growing need for improved measurement and attribution. When reflecting on the TV landscape, you discover that addressable TV enables marketers to demonstrate the ROI of their marketing tactics and improve performance from campaign to campaign. However, fragmentation, operational complexity, and a lack of data standards has long hindered the growth of this impactful medium. In this webinar for VAB's Attribution & Outcomes Week, Jamie Power, Chief Data Officer and COO of Advanced TV, Cadent, will explain the tremendous opportunity addressable TV presents for buyers, and the steps the industry needs to take in order for us to realize its full potential.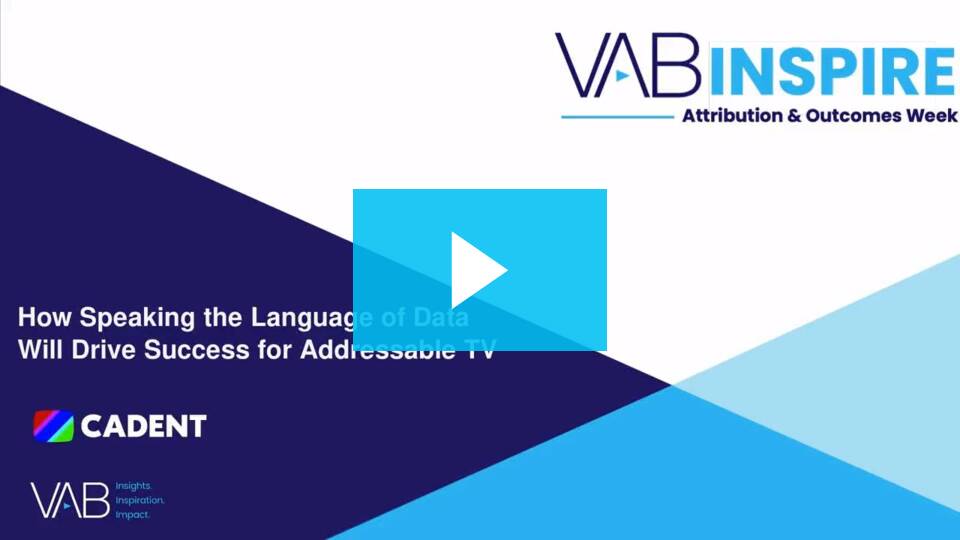 Want more insights?
Subscribe to our monthly update to get at all the latest from Cadent.